I find the concept of an "acquired taste" a very interesting one.  Exactly when and how does one "acquire taste"?
Growing up in Vancouver, whenever kashk was supposed to be used in a dish my mom would replace it with either yogurt or sour cream –  if we were feeding our Canadian or American friends.  Kharejeeha- foreigners (said Canadians or Americans being the "foreigners" in this case) don't like the taste of kashk, it's an acquired taste is what we would always hear.  So substitutions were made.  But as a child I always felt kharejeeha were missing out.  What was not to like about this tangy – flavorful – creamy – dip-like – yogurt-like – ingredient.
Thanks to the advent of technology and globalization the world has become a smaller place – and simultaneously our palates have expanded and "acquired" a liking and curiosity for foods from all different parts of the globe.  Kimchi, miso, harissa, za'atar – foods and spices that were once deemed ethnic or exotic are now as common place as mayo and ketchup – well, almost.  So it is in this spirit of world food and expanded curious palates that I present you with Kashk.  I think kharejeeha are more than ready and willing to give it try and fall in love with it.
Of course I am not the first to praise the deliciousness that is kashk.  As I mentioned in this post Mr. Ottolenghi has been talking up kashk for some time now. Think of kashk as an added creamy-like ingredient that really adds a depth of flavor to soups, aash (thick Persian soups-recipe coming next)- dips – stews – eggs…Use it as you might use creme fraiche in a savory dish.  Kashk plays the same role as anchovies, tomato paste, and parmesan rind do to add depth of flavor to any given food.  To give it that extra kick of deliciousness.
In a nutshell, kashk is fermented yogurt.  I recently tried my hand at making homemade kashk.  Yogurt is mixed with equal parts water and simmered for a couple of hours until all the liquid has evaporated and you are left with a loose pulp.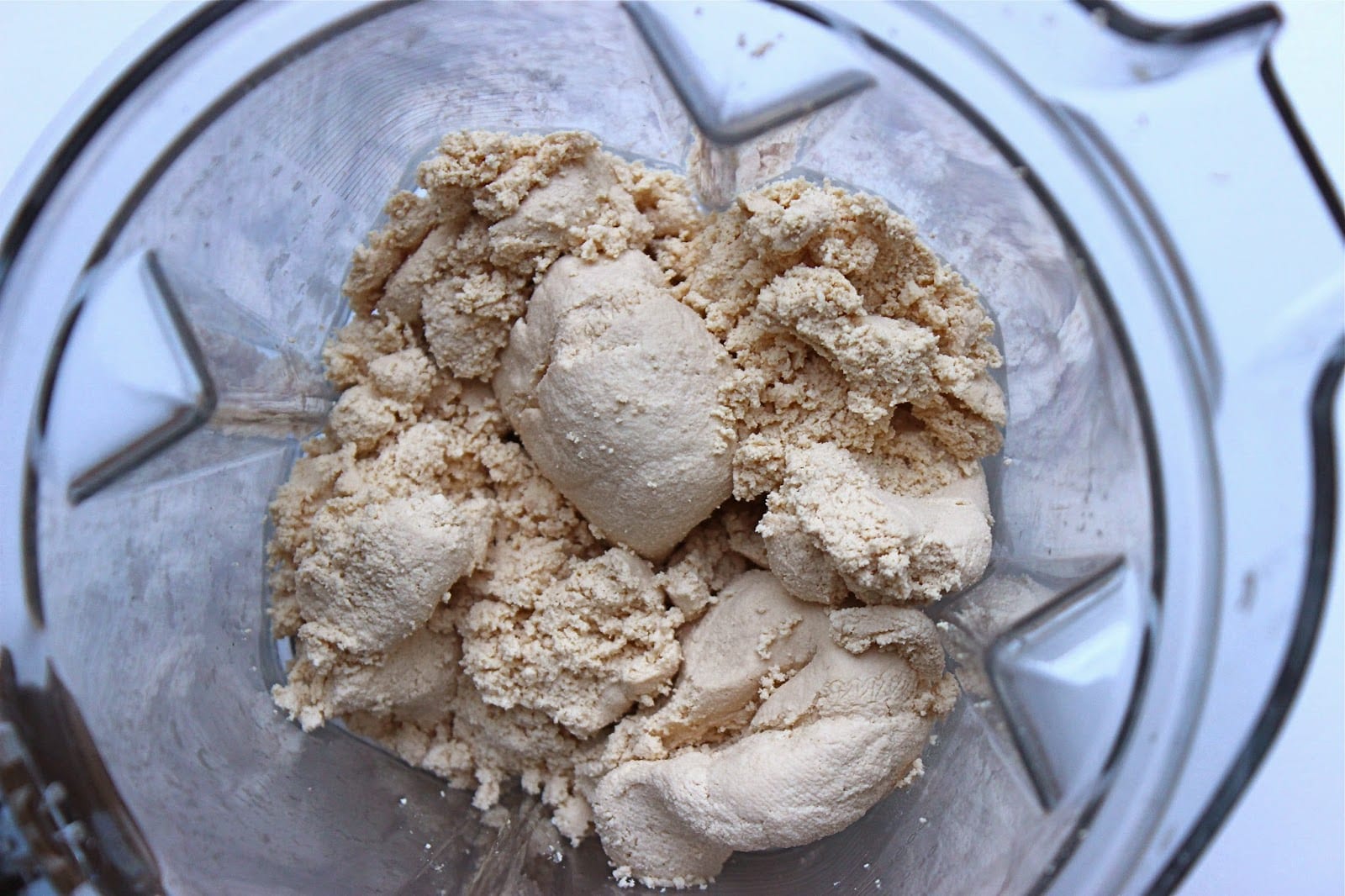 The dry pulp is then placed in a blender with some fresh water and salt.  Finally blend until you have a creamy consistency.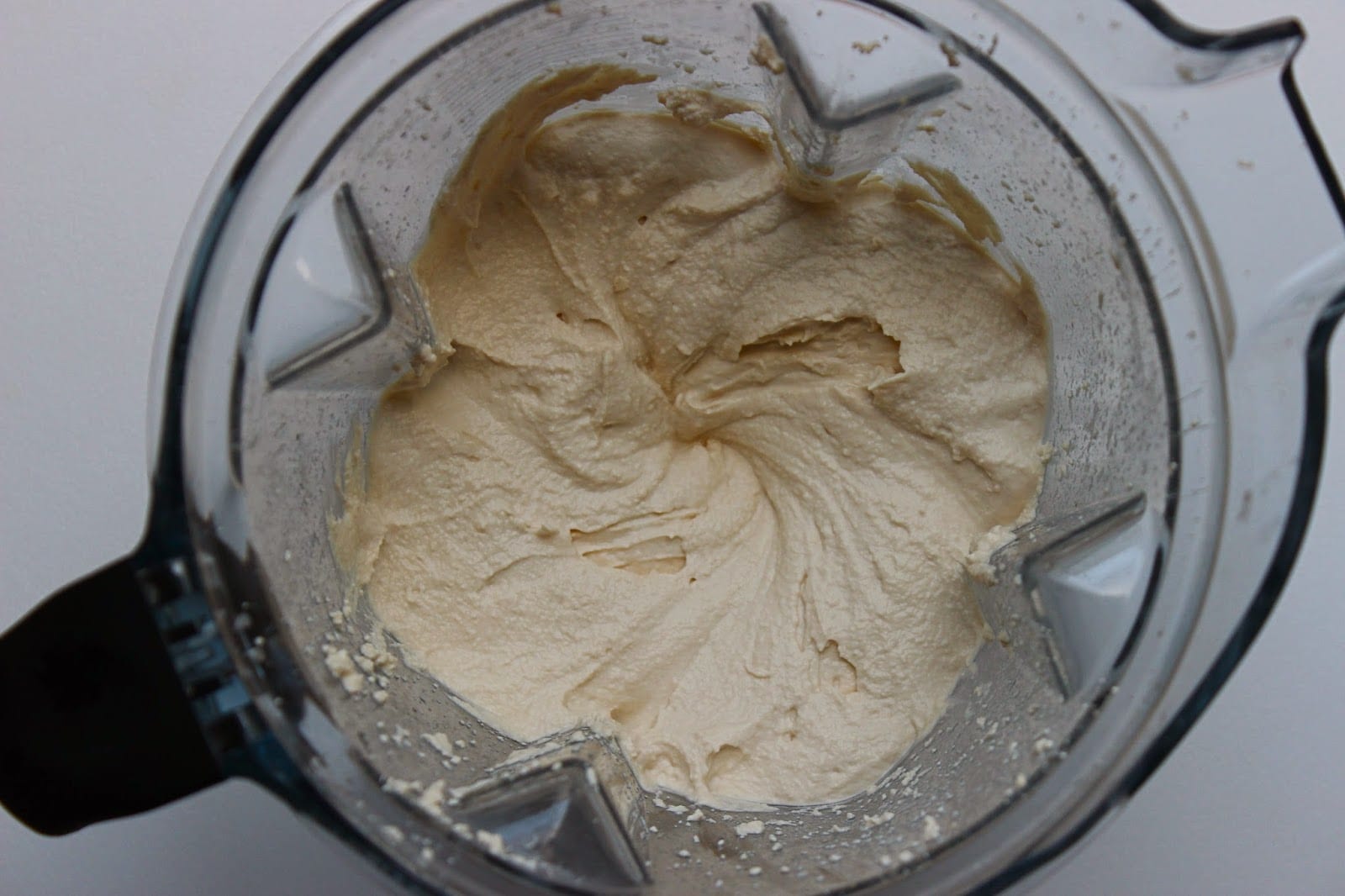 The pulp is then placed in a cheesecloth (I found using my nut milk bag worked great) and you squeeze as hard as you can to get rid of every last bit of the yellowish liquid (discard the liquid).  You want the pulp to be as dry as possible.
I like to divide the kashk into small containers and either use right away or freeze until needed.  Although it takes a couple of hours to simmer the yogurt, the active prep time in making kashk is minimal.  Of course, you can also purchase kashk from Persian grocery stores.  If you purchase the dried kind you will have to reconstitute it with water.  I recommend using the refrigerated liquid kind.  You may have to try a few different brands to find the best tasting one (of course nothing is like homemade kashk).  You can also purchase kashk here , here, and here.
And please do let me know if you "acquire" a taste for kashk.
---
HOMEMADE KASHK
Update:  01/04/15 Hi everyone! I realized that I did not previously specify the type of salt I use when making kashk.  Which can make a big difference in the taste.  I use fine grain sea salt.  I had written to use 1 tablespoon salt.  However, I now think you should start with 1/2 tablespoon sea salt (a little more if you are using kosher salt)  and increase to taste as needed.  If by any chance you find your kashk is too salty just decrease the amount of salt in the dish you will be using the kashk in.  The amount of salt in the recipe below now reflects this change. Enjoy!
Makes about 2 cups kashk
Ingredients:
2 32oz containers of full fat sour (European style) plain yogurt  (I use this kind)
water
sea salt
1- Place the yogurt from both containers in a large pot over medium heat.  Fill the empty containers up with water and add to the yogurt. Stir and bring to a gentle boil.  Turn down the heat slightly and let the mixture simmer for about 2 1/2 hours or until all the water evaporates and you are left with a pulp like ingredient.  Stir once in a while to make sure nothing is sticking to the bottom of your pot or burning.  Through this process the yogurt will separate and break down.  This is normal.  The color of the yogurt will also turn from creamy white to a pale beige.  There will also be a distinct tart smell.
2- Place the contents of the pot in a nut milk bag or 2 layers of cheese cloth and set over a large bowl.  Squeeze out as much liquid as you possibly can.  You want the pulp to be as dry as possible.  Discard the liquid.
3- Place the pulp in a blender and add 1 cup filtered water and 1/2 tablespoon salt.  Blend until you have a creamy consistency.  Add more water if necessary to thin it out.  Taste and add more salt as needed.  I usually end up using a little under 1 tablespoon salt total.
Divide kashk and place in small containers.  Ice cube tray works great too.  Will keep in the fridge for up to 3 days and the freezer for up to 3 months.