She wrote this song about John Mayer. You whisper conspiratorially into his ear.
There was a time when this easy lean into his shoulder, followed by hushed murmurs, carried with it information of a different nature.
But today it's all about Taylor Swift.
Such is the evolution of a marriage.
He – your husband – looks back at you slightly intrigued but mostly bewildered.
You – his wife – raise your eyebrows as you often do to emphasize your foolproof knowledge of a fact, and nod simultaneously to really drive home the point.
Exactly when and how you came upon this very important piece of information is unclear.
Exactly when and how Taylor Swift entered your realm of existence is also unclear.  But it was bound to happen.  You had heard of this sort of thing happening to other families.  Families with slightly older children than yours.
The young girl,15 maybe 16 years old, croons sweetly as she strums her guitar.  Her father respectfully stands a few steps behind her. Making sure she has the full spotlight.  Making sure she shines.  As he and his electric guitar provide backing – guidance – unconditional support.
Family Recital Night.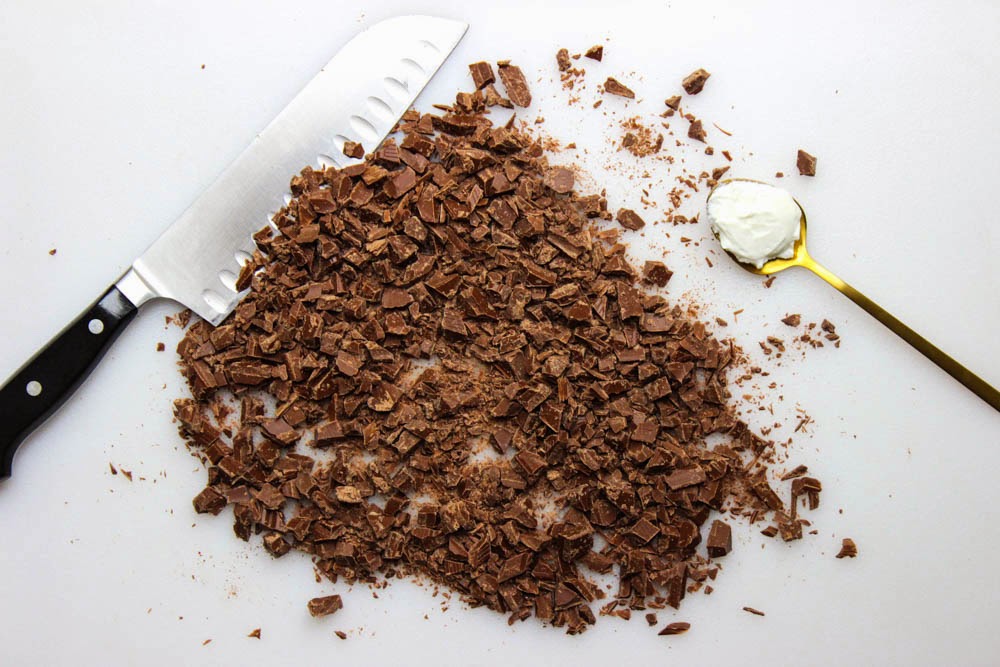 I first met Cheryl Sternman Rule at The Saveur 2014 Food Blog Awards in Las Vegas. Cheryl's 5 second rule was one of the first food blogs I discovered early on, well before our meeting, and return to time and time again.  Not only for the tempting recipes but also for her beautiful and distinctive writing style.  Her wit and humor casually guiding your way to a muffin tin and a few wholesome and tasty ingredients.  Her laser sharp precision and unsentimental economy with words lodging a lump deep in your throat before you are even aware it's happening.
And so it only made sense to meet for the first time and discuss our mutual love and respect for all things yogurt at the art gallery in The Bellagio Hotel as the sommelier gave us all a private tour of the collections while pairing individual wines to each painting.  A wine and art pairing. Yes. Such jobs do exist.
A few months ago Cheryl reached out to me to see if I would be interested in contributing to her new site Team Yogurt.  Friends, if there was ever a team I was destined to be a part of it would be Team Yogurt.  A delicious and informative site devoted entirely to all things yogurt.  And as if that was not enticing enough a couple of weeks ago Cheryl's beautiful new book Yogurt Culture (Houghton Mifflin Harcourt, 2015) landed on my doorstep and was instantly whisked off to the kitchen.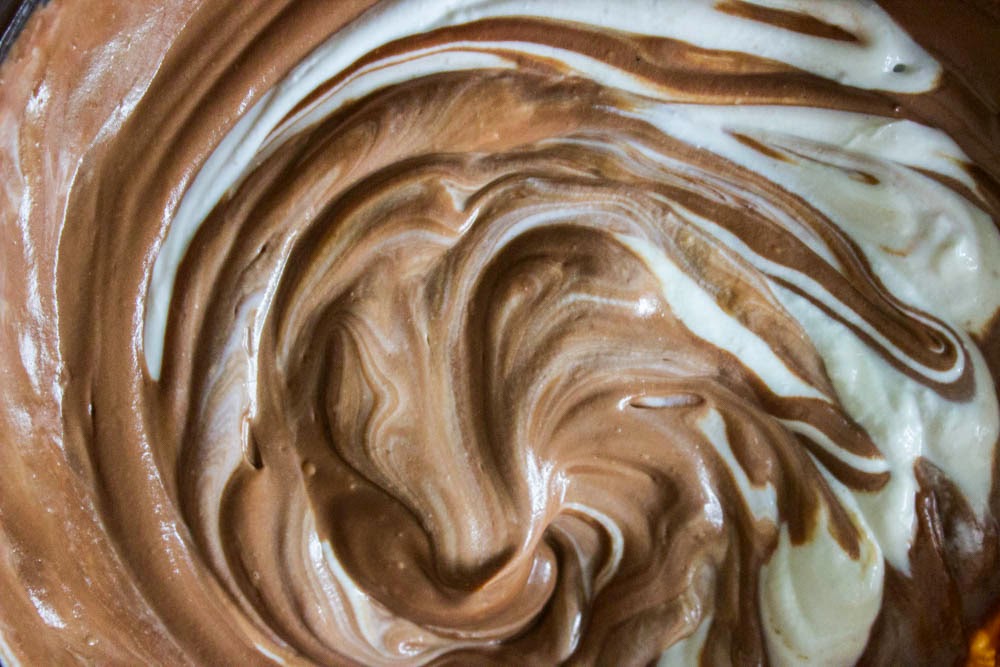 Next up is a family of four. Older daughter on piano, father on guitar, mother and younger daughter harmonizing a Pete Seeger classic.
Mother with her eyes closed.
The parents must have picked this song, you think to yourself.
Young daughter with her eyes wide open.
When will they ever learn?  You sing to yourself.
When will we ever learn?  You think to yourself.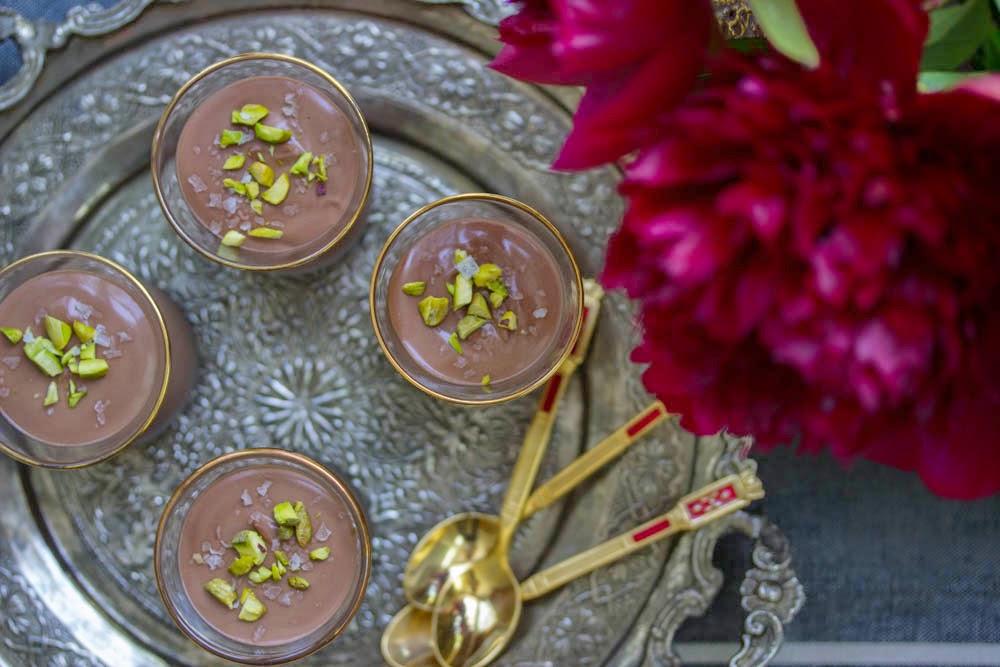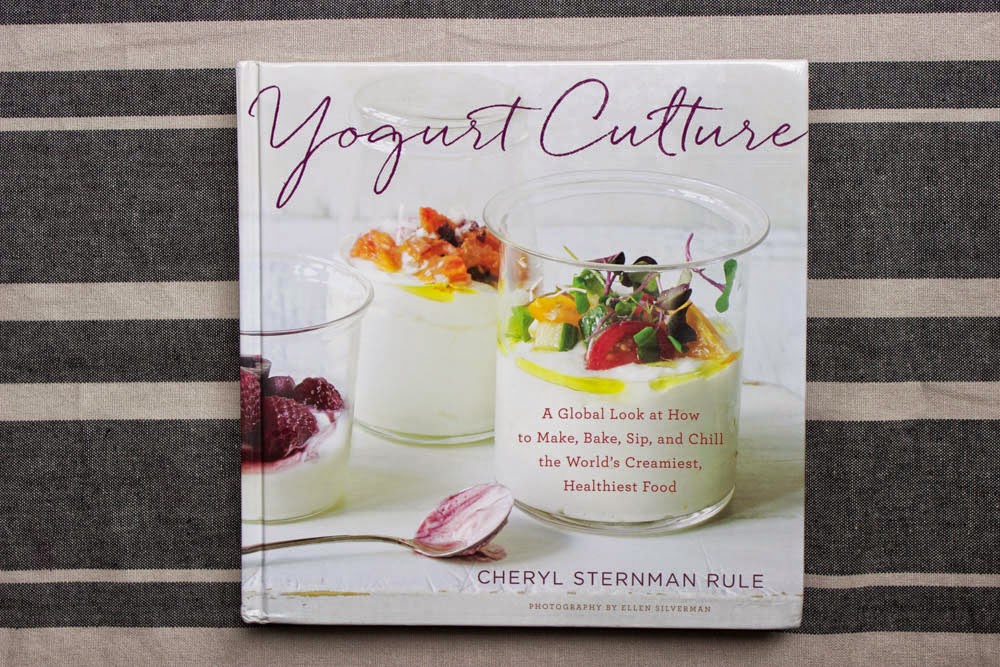 Yogurt Culture is everything that I look for in a cookbook.  Besides the fact that it is pretty much about the one food item that I can not live without.  Cheryl's well-researched book takes a global look at yogurt and the many ways it is incorporated into the cuisines of so many varying cultures.  Stories, history, facts and accessible recipes weave cohesively with Cheryl's knowledgeable and friendly voice guiding your way. The photography is beautiful and simple, allowing the food to shine.  But what is most important is that Yogurt Culture makes you want to get in the kitchen and get cooking.  And what better way to start than with these elegant and decadent milk chocolate yogurt pots.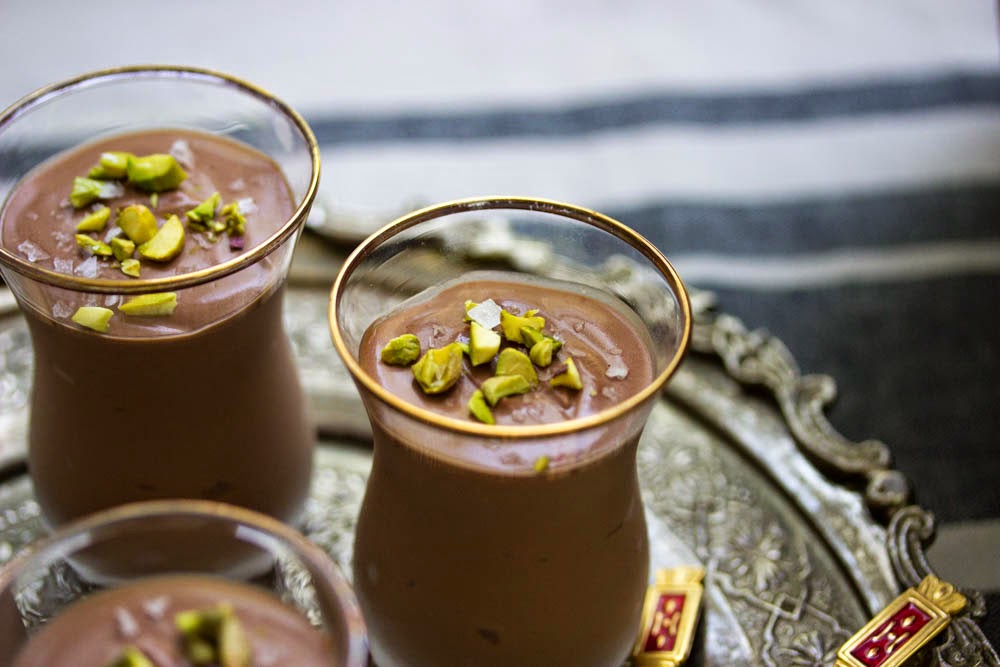 She takes her place at the piano and pushes her side-swept bangs behind her ear.  As she always does.
He takes his place a few steps behind her.  He straps on his bass guitar and turns on the amp.
She gives him a quick glance and he nods his head four times. They set off on a 45 second duet of Classical Dance.  Left hand and right hand play together. As he picks at his electric bass as gently as possible.  He is there to back her up, to provide support, to let her shine. Unconditional.
She – your daughter – takes her bow with pride and beams as she introduces her father, her accompanist – your husband – also beaming with pride.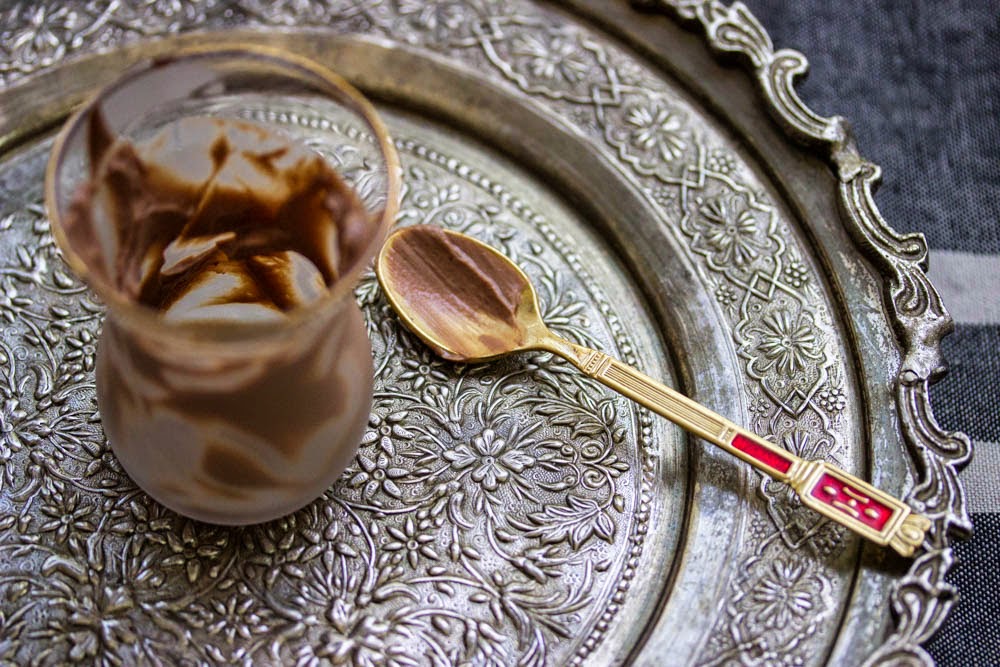 She floats off the stage and into your arms.  She declares she's ravenous.  Post-show hunger pangs.  You remember the sensation well.
You remind her of the milk chocolate yogurt pots waiting for her at home. The ones setting in the fridge.  You remind her of the chocolate you gently melted. She reminds you of the thick, creamy yogurt you slowly stirred into the luscious warm chocolate.
The chocolate and the yogurt melding into each other, shining as one. The sweetness of the milk chocolate backing up the tang of the yogurt.
A well-orchestrated duet.  Deliciously played, Cheryl.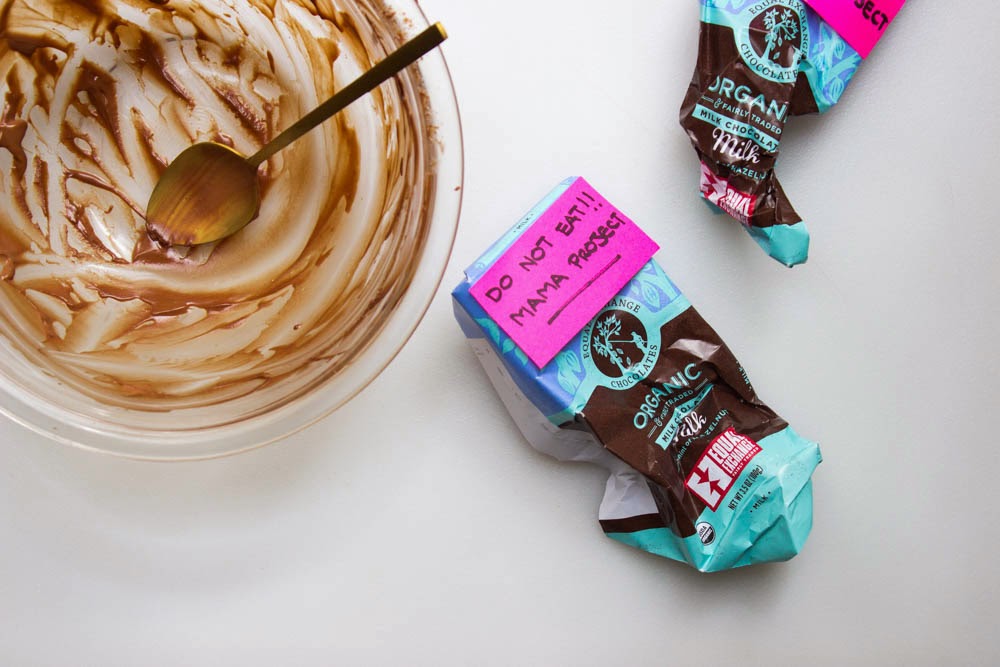 MILK CHOCOLATE YOGURT POTS
Very slightly adapted from Yogurt Culture by Cheryl Sternman Rule with permission from Houghton Mifflin Harcourt.
These milk chocolate yogurt pots make for a perfect elegant dessert that you can prepare ahead of time. They are decadent, rich and mousse-like in texture.  The ingredients are few and the preparation very simple.  Please don't skimp on the lusciousness of these yogurt pots.  Use the best quality chocolate you can find and whole milk yogurt if possible.
Cheryl tops the yogurt pots with salted roasted peanuts, which sounds delicious.  I didn't have any peanuts on hand so I used crushed pistachios and a sprinkling of crunchy sea salt.  I also added a small pinch of cardamom to the mixture.
Ingredients:
Serves 6
8 ounces high quality milk chocolate, finely chopped (do not use chocolate chips)
2 cups plain Greek yogurt, preferably whole milk
1/2 teaspoon pure vanilla extract
1/8 teaspoon cardamom (optional)
Pinch of kosher salt
Confectioner's or granulated sugar, to taste (optional)
2 tablespoons salted roasted peanuts or raw pistachios
Sea salt flakes, as garnish (optional)
1- Melt the chocolate by slowly stirring the chocolate in a double boiler over barely simmering water. (If you don't have a double boiler use a large, heat proof bowl over a smaller saucepan filled with about 2 inches of barely simmering water.  Keep the heat as low as possible) Turn off the heat, but leave the double boiler in place over the still-warm burner so that the residual heat keeps the chocolate warm.
2- Slowly whisk the yogurt into the chocolate, stirring with a spoon at first and then switching to a whisk.  You are looking to warm the yogurt slightly so it marries completely with the chocolate and to prevent the chocolate from seizing back up and becoming gritty.  Once you've got a completely smooth texture, whisk in the vanilla, salt and cardamom (if using).  Taste, and if it's not sweet enough for you add a bit of sugar (I added 2 scant teaspoons of maple syrup).  Pour the mixture into six 4 ounce ramekins or serving jar of choice.
3- Refrigerate for at least 1 hour to set (this is imperative). Garnish with salted peanuts or pistachios and flaky salt before serving.
The chocolate pots can be refrigerated, covered with plastic wrap, for up to 8 hours.