Mmmm…what's that smell, Mama?
It's koo koo again.  Do you think you'll want to have more, Luna?
With that smell all in the house, how can I ever say no!
This was our third batch of herb koo koo in three weeks.  After days of koo koo for lunch, dinner, after-school snack; and having exhausted every cuckoo – koo koo joke, I was certain there would be no interest in yet another bite.  But once that smell takes over the house…how could we ever say no…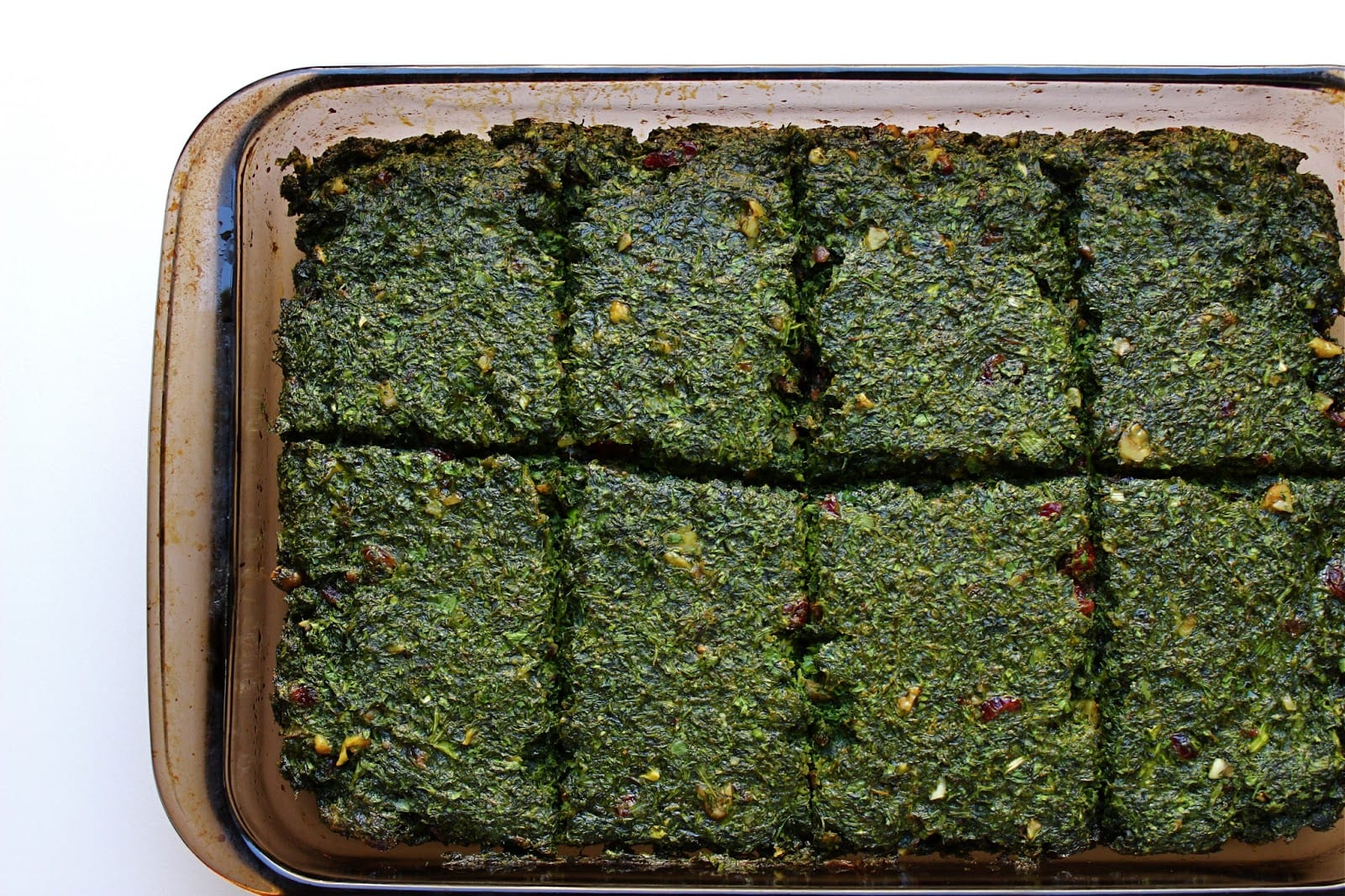 Koo koo is a dish somewhat similar to a quiche or a frittata. There are many different preparations for koo koo.  Fresh herb koo koo is one that is traditionally enjoyed as part of our new year – Nowruz – meal.
Nowruz is a celebration of Nature and Life.  We welcome the arrival of spring, by celebrating and honoring all that we are surrounded with.  The air that fills us with life; the fire that gives us warmth and light; the water that quenches our thirst; the flora that intoxicates us with their perfume and beauty; the fauna that reminds us that life extends beyond the human form; the eggs that represent new life and fertility; the book of poetry that lifts our spirits and fills us with hope for the future; the baked goods that sweeten our tongues and our hearts; and the green herbs and vegetables that nourish us and give us strength.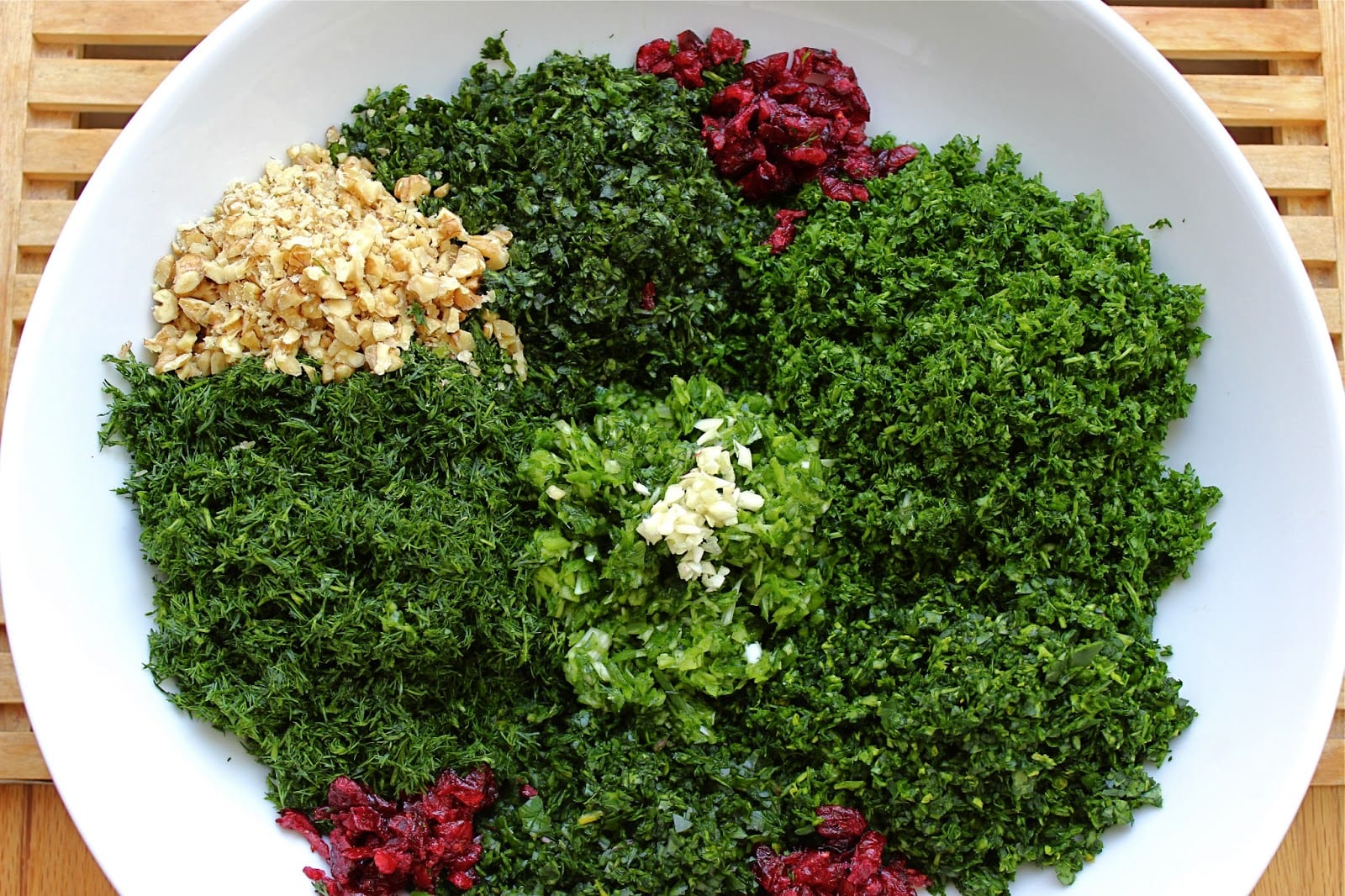 This koo koo was inspired by the overflow of greens in our farm box.  Swiss chard is not typically used in a koo koo but I thought it would work well alongside the spinach and abundance of fresh green herbs.  I also like to simply saute the rainbow-hued stems in a little olive oil, garlic, salt and fresh lemon juice, and serve it alongside the koo koo for a little added color.
As for that smell – that would be the combination of the sabzi – the fresh green herbs.  Dill, cilantro, green onion, fenugreek, tarragon and parsley.  Curly parsley.  There I said it.  I, like you, have been programmed to to turn my nose up to the unsophisticated step-sister of the much cooler and popular Italian parsley.  For years my mom and I have been arguing the "chicness" of Italian parsley (me) vs  her preferred curly parsley.
It is juuuuicier.  It is more flavorful.  It is more fragrant.
I am here to admit (once again) that my mother was right.  When it comes to cooking Persian food, curly parsley – is just better.  But of course, if Italian parsley is what you have at hand then use that.  That will work too.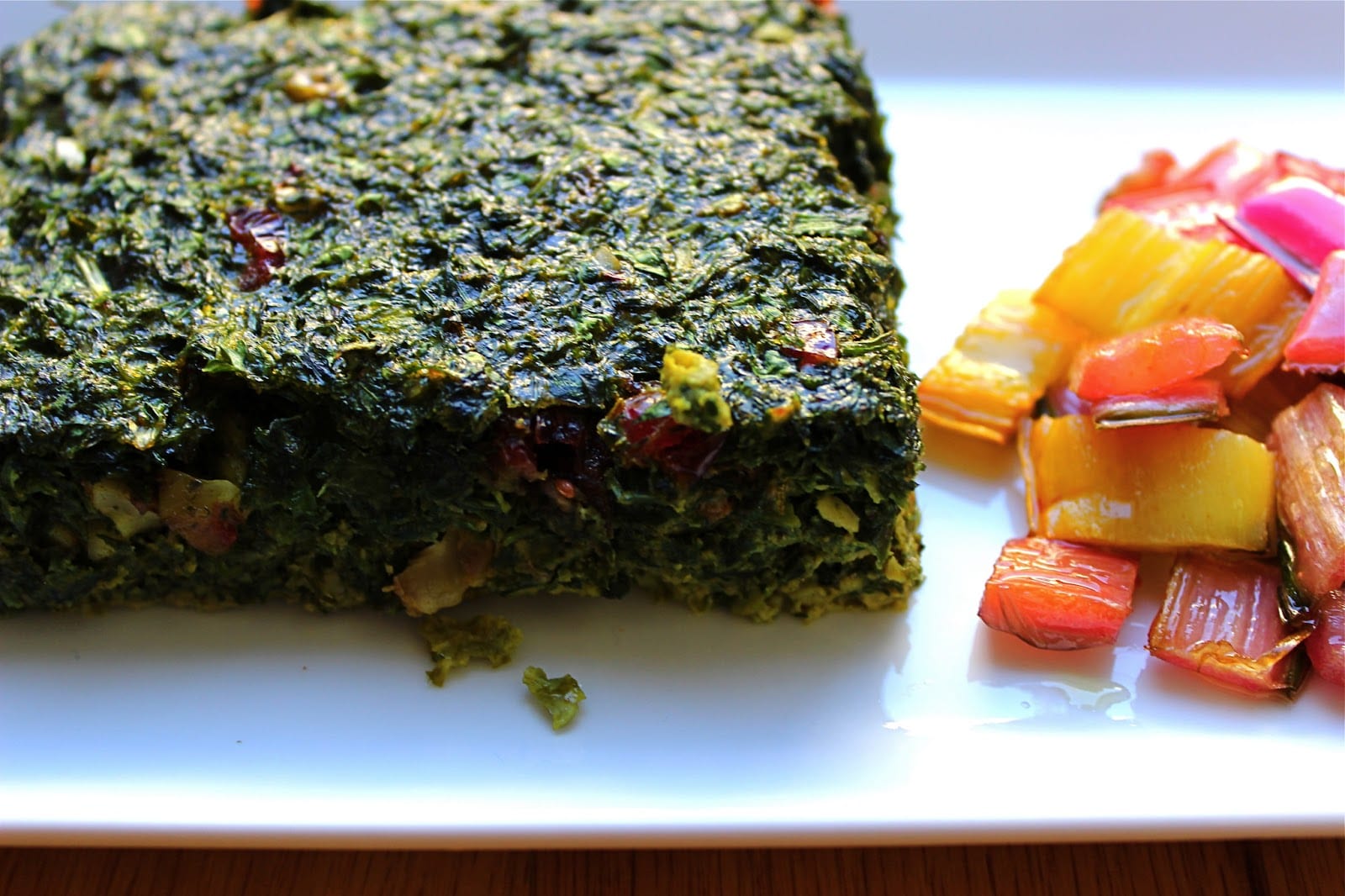 We enjoy fresh herb koo koo with a side of mast-o-khiar and a salad for lunch.  It is also fantastic as a sandwich with your favorite kind of bread – a typical school lunch for the girls these past three weeks.  It also makes for a simple and nourishing dinner served with rice.  Fresh herb koo koo would also be a great vegetarian addition for an Easter brunch.
Within the first few minutes of putting the koo koo in the oven – the kitchen fills with that smell.  The smell of spring.  A new year.  New possibilities.  Family.  Health.  Love.  Life.
Wishing you all a Happy Nowruz.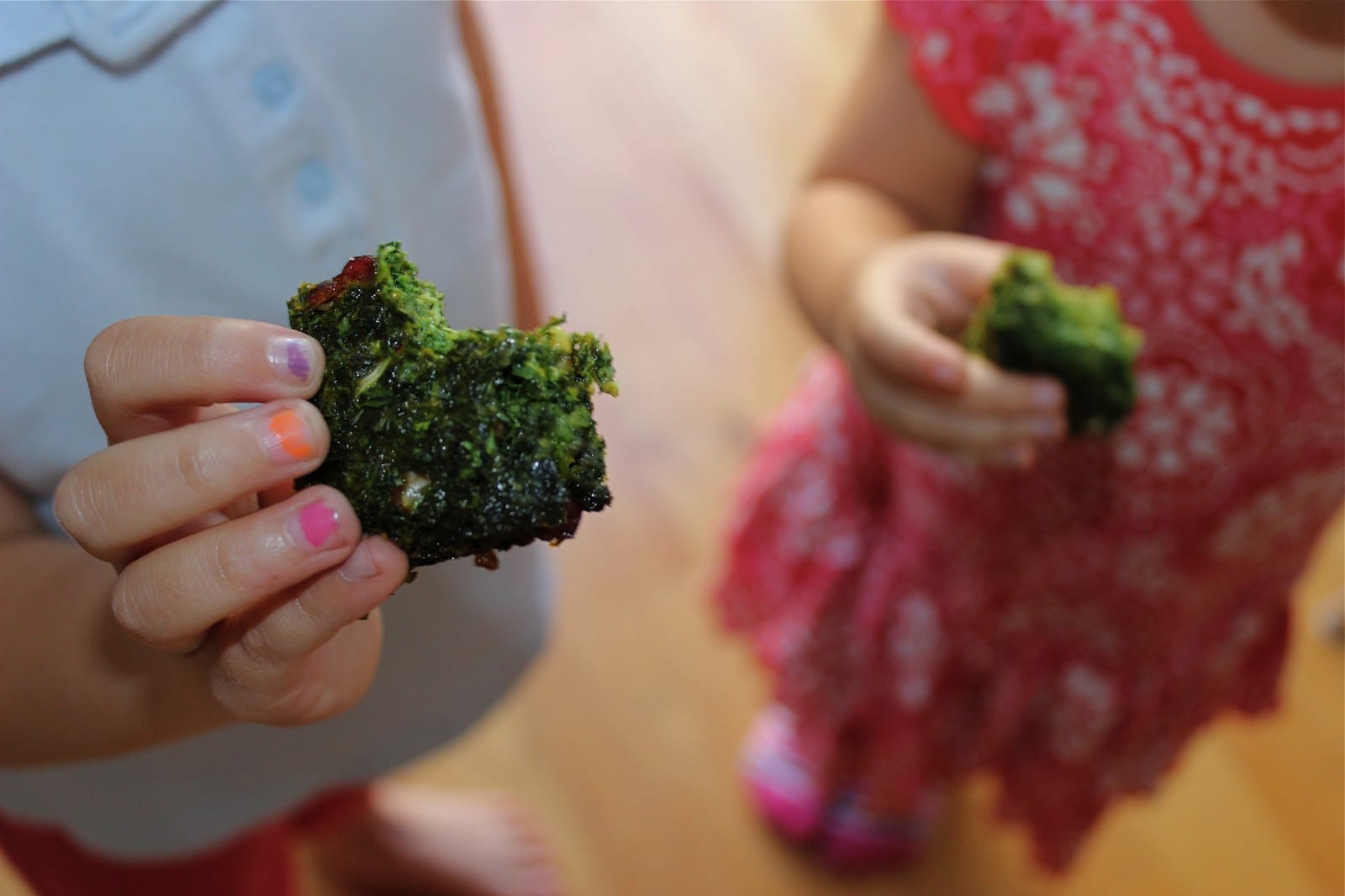 FRESH HERB KOO KOO -KOO KOO SABZI
Ingredients
Serves 6-8
1 bunch parsley
1 bunch cilantro
1 bunch dill
1/2 bunch spinach
1/2 bunch swiss chard, approximately 3 large leaves, stems off
6 green onion
1 clove garlic, chopped
1/3 cup cranberries, roughly chopped
1/2 cup walnuts, roughly chopped (optional)
3/4 teaspoon dried fenugreek  (optional but really adds to that smell)
1 teaspoon dried tarragon, or 1 1/2 teaspoon fresh tarragon, chopped (optional)
1/4 teaspoon cinammon
1/2 teaspoon turmeric
1/4 teaspoon ground saffron
1 teaspoon finely ground sea salt
1/4 teaspoon ground black pepper
1/4 teaspoon ground rose petals (optional)
6-8 large eggs, as needed
1/3 cup olive oil, plus 2 tablespoons
Heat oven at 350F degrees.
Roughly run your knife through the first 5 ingredients.  Working in batches chop the first 5 ingredients in a food processor.  About 25-30 pulses for each ingredient.  Make sure you don't over do it.  Or you can finely chop everything by hand with a sharp knife. Place everything in a large bowl.
Run your knife through the green onion.  Place in food processor.  Chop.  About 15 pulses.  You want to make sure everything is finely chopped but not mushy.  Add to the bowl of herbs and greens.
Add the next 11 ingredients to the bowl.
Beat 6 eggs in a separate bowl.  Add to your mixture.  Stir and combine well.  You want the mixture to have the consistency of thick yogurt, or as my mom says "ice cream that is starting to melt".  Crack in the other 2 eggs if necessary, and combine.
Pour 1/3 cup olive oil in a baking dish.  I used a 15″x10″x2″ rectangular glass pyrex dish.  You don't want your dish to be much deeper than 2″, otherwise baking time will vary.  Spread the olive oil along the bottom and sides of the dish.
Pour in your mixture and spread evenly.
Place in the middle rack of oven. Bake for 30 minutes.  Take out of oven.  It should have set.  Make one cut along the middle horizontally and three cuts vertically. Gently flip the pieces over. So the bottom is facing up now.  Drizzle in remaining 2 tablespoons of olive oil in between the cuts.
Bake for another 15-20 minutes.
Take out of oven.  Let cool for a few minutes.  Cut into squares or triangles and serve.  Can be made ahead of time and served at room temperature or warmed through.
Will keep in fridge for up to 3 days.  Will keep in freezer for up to 3 months.